Author
's NOTE 1 :
First of all a big big sorry for this huge delay.
I know it's entirely my fault

b

ut as I have told you all many times earlier too that it's
the last ye
ar of my graduation and is ke

e

ping me really busy. I'm having my holidays now and I would try to
update as much as possible
before my c
llg
starts.
I have too prepare my resume and prepare for the campus placement too during this time.
I really feel bad when I keep you all waiting. Trust me. But I love you all for

your

patienc

e

.

Believe

me
, if
I'm posting this update now, it's all be
cause of my lovely
readers
or I wouldn't have.


Thank you everyone for the lovely comments and the pms that some of you have sent to me. And
WEL
COME to all the new readers..
Now without further ado, here we go with the chapter 10. Hope you like it.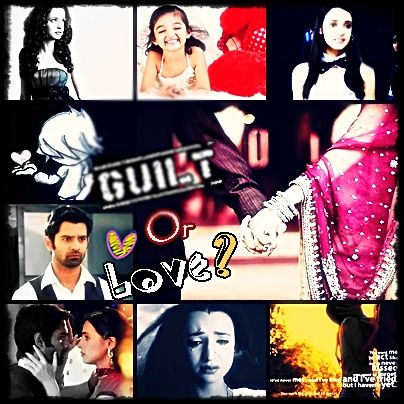 A shout out to
juliet7dead
a.k.a Sh

reya
for making this lovely banner..
Loved thevibrant colors in it..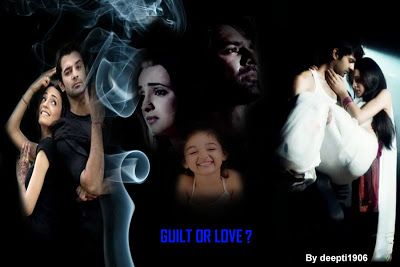 And the second banner is made by me. It's not as good as Shreya's but I hope you all like it.
She didn't know what to feel now. It was like, another harsh reality of life has hit her on face. But soon realization dawned on Khushi and before anything happened, she ran turning back and slipped through the doors. For a moment Arnav couldn't understand a thing.
What the heck just happened??
Without thinking anything else, Arnav chased after Khushi. All he knew was that he needed to apologize. He would be dammed if he didn't.
She pushed the door open and entered a room aloof from all the others. Whilst shutting the door and gasping for breath, a single drop of grief welled up from the corner of her eye and suddenly, the dam broke. She leaned against the door, and slid down, hugging her knees and sobbing. Her whole body was trembling, she put her fist on her mouth to muffle her cry, her screams, rolled her eyes to stop the tears from falling but they didn't stop or rather wouldn't.
The tears began to boil in her mind, erasing her misery and filling her head with boiling rage. Like lightening striking sand, turning it from grain to glass, her sadness hardened into rigid anger.
When she thought that she could actually love someone after caging that poisonous feeling inside her in a cave and never letting it free, when she thought that she had found some true happiness, it was snatched away from her even before she could have a taste of it.
She felt used. Again.
May be not entirely because she was also at fault in the past but knowingly or unknowingly HE was the reason of snatching all her happiness once Again.
She didn't know the reason of her anger. Was she angry because he was living and enjoying his life to the fullest with his family and daughter when her heart was aching for such life? Or because that devil was the father of her Angel? She didn't know nor did she want to. But yes, that's what Anaya was for Khushi. Her angel. Her Angel in disguise, her salvation.
She knew he didn't deserve an angel like her but she couldn't change the fact that HE was her father. She wiped her tears, sniffing all the while, with the back of her palm vigorously, not giving two hoots if the two bangles she wore were bruising her pale skin, till they became a dark shade of red.
I can't do this. I can't talk to Anaya. Not anymore. Not when I have found whose daughter she is. I can't abdicate this job but I can avoid talking to Annie or try not to come in front of her. I know all this is going to be difficult for both of us but she is a child of five after all. She would soon forget me... Yes.. sshe would.. Her own voice a little unsure at the thought. Her heart sank thinking about evacuating her new found happiness from her life, about avoiding Anaya, but she couldn't help it. She looked hysterical and weak but she was determined. Determined about not to have any link with him.
But never did she ponder over the fact that now, even she was a part of Anaya's life. That Anaya considered her of something very dear in her life too.
At a distance away from her Arnav stood gaping silently at nowhere in particular. She was right there standing in front of his own eyes but with a blink of his eyes she was nowhere to be seen. His breadth raged and his fist turned in a fist as dejectedly, he went to his SUV and gave a tight smile to Anaya who beamed at him making him more glum thinking when he should be rejoicing his daughter's return after one week he was thinking about her. But when was there any moment when he didn't think about her? All the time he spend withher? And HOW he treated her? He couldn't wait anymore so he decided to ask his daughter about Khushi at that very moment.
"Annie, is there any Ms. Singhania that teaches in your school? She was even in your camp."
"Why do you ask?" She asked him back but lost in eying her gift.
"umm... she's a friend,"
"No Daddy I don't know her. Look what Ms. Gupta gave me," She half heard him and showed him her gift.
"it's nice," he said not even giving a look to the gift confused and lost in his own thoughts.
"DADDYYY, you didn't even look at it," She whined and gave him a pout. That brought him back to where he was and he picked her up and sat her on his lap. He smiled genuinely at her making sure to give all the attention his daughter deserved and gave a kiss on her chubby cheeks looking curiously at the gift. Although he didn't understand what it was, he was happy that Annie was happy. "It's really good Annie, now come on give Daddy a kiss. We have met after so long."
As she kissed his left cheek, right cheek, forehead, and nose and lastly gave a sweet kiss on his lips, Arnav hugged her tightly and kissed the top of her head, his face beaming with joy. His daughter was his world. He didn't know what he would do without her.
With thoughts of her never leaving him, he started his SUV.
All the way through Raizada Mansion, all he got to hear was about how nice Ms. Gupta is, how much she loves Anaya, that she calls her princess et cetera, et cetera. His daughter was in a state of extreme euphoria after receiving a gift from her Ms. Gupta. Although he still was a bit confused as to why she was not letting him see that. But he felt content watching that smile on his daughter's face. A smile briefly crossed his lips as he made a mental note to visit this Ms. Gupta after he find out about a certain Ms. Singhania. Little did he know that the women whose memories has managed to haunt him in his dreams was his daughter's new best friend Ms. Gupta. Now named as Ms. Khushi Gupta.
"Why do you keep spacing out?" Payal asked looking at Khushi, causing her to shift her gaze on Payal.
They were back to their apartment. As the orphanage 'Aashna' was at the outline of city, a bit far away from the school, they both had decided to shift to a small one bhk apartment to save traveling cost and time. It was cheap but decent. They had decided to often visit Aashna and Payal's home when they get time. Khushi was getting ready to meet the couples eager to adopt a child but her mind was preoccupied with the occurrences of the morning.
"Sorry" she mumbled after blinking a couple of times. Payal rolled her eyes babbling about something. But Khushi couldn't really listen as she replayed what happened in the morning.
She did not expect him there...
"You are doing it again!" Payal snapped her fingers in front of her face. She hit back to realty and slightly pushed Payal away from herself.
"I am just a bit tired" she stated. Payal rolled her eyes again, sitting up on her bed, giving khushi a pointed look. Payal hadn't missed her puffy eyes while coming back but she let it go at that moment.
"What is up Khushi? A penny for your thoughts?" Payal stated seriously. Khushi widened her eyes. Oh, yes, nothing can be hidden from Payal for long. "I knew it. I knew that something's up. What happened Khush? Are you missing her already?"
Khushi knew whom Payal was referring to and she wanted to blurt out everything she has buried deep inside her but what would she tell her? That a man from her inescapable past made a reappearance just to destroy her all over again and snatch her happiness she found not a long ago? No. She didn't want Payal to be a part of her misery so she just nodded in return.
"Aww, Khush let this weekend past and then you can meet Anaya in school. OK?
She felt a familiar prickling sensation in her eyes but closed them, it was not the time to cry.
Meanwhile in Shantivan everyone was having dinner where special attention was given to Anaya. Nani and mami were at their tirth yatra when she left for the camp. So when Arnav and Anaya entered Shantivan, she was showered by several hugs and kisses by nani and Anjali followed by mami making her sit in her lap and not letting her go for an hour. While Arnav just stood talking business with his mamaji and Aakash looking at the ladies in between and smiling looking at his lovely family. He knew his princess loved all this attention. So at this moment, she was sitting in between his mami and di having morsels with his mamiji's hand and talking about her Miss. Gupta when the doorbell rang. They were just wondering who might be at their home at this time when...
"Nannav mere bhaaaii" A loud voice interrupted their thoughts making everyone eyes going wide. They immediately left their dinner and gathered in living room with a huge smile on their faces ready to welcome the unexpected guest.
"NK? What a..." Arnav whispered only to be cut in the middle by Anjali squeal "pleasant surprise" as she hugged him.
"Hello, brother..." he mimicked his fav. actor Salman and banged his fist with Akash just like their old days. He greeted everyone and praised mamiji for her overtly-done-makeup and came in front of Arnav who stood still gaping at him with his mouth slightly open. To him it looked like a week of surprises. First Khushi and now Nk aka Nand kishore, his childhood buddy, whom he was meeting after nearly ten years. They were called best buddies in school till Nk went to Mumbai for his further studies and later on Australia while Arnav remained in Delhi to finish his graduation. They called each other almost every month at least if they couldn't manage a weakly call, but then everything changed after Arnav came from Harvard finishing his MBA and the rest they say is history.
"Nannav? Tum mujhe phek ke khush nahin hue? Why are you standing like akaput?" Arnav rolled his eyes and hugged him tight whispering in his ears "Your hindi has become more awful, Nk."
"Yeah, as if you have a PhD in it,"
As the greeting session came to end Nk's eyes fell upon the little girl who was pulling Arnav's trouser calling his dear friend Daddy. As Arnav picked Anaya in his arms Nk gasped, his eyes widened in surprise. "Anaya?" The look on his face was funny.
He looked at Arnav and then Anaya pointing a finger on her he asked, "She is your daughter, Nannav?" His face looked comical while Arnav looked confused.
"Er, yeah, she is. You know her?"
Nk beamed and quickly rushed to take her into his arms. "Hey, cutie pie,"
"Hello Nk sir" She giggled seeing her daddy's face etched with confusion. "Daddy, who is Nannav?"
"Oh, cutie pie, your Daddy who else?" Nk said loudly but then whispered in her ears making her giggle some more. "When he was of your age, he couldn't pronounce his name correctly because of his two missing front teeth. Isn't it cute? And look at your daddy now. He has become old and grumpy."
What was Nk doing? He's right there in front of him, the moron. He knew what he was doing. After all these year he never let it go, always ready to tell others about that, as if it was the headline of the day.
While inwardly he was amused.
"Ho gaya? Now may I know how you guys know each other?" Arnav glared at the traitor as he took Annie back in his arms.
"Actually I was in Annie's camp to help my friend, so--"
"Oh, but, how come I didn't see you there today?"
"Arre, Nannav you ask too many questions. I left a little earlier, got my luggage from the hotel and directly came here to meet you all. Khush? And If I may ask, when did you get married dude? You didn't deem it necessary to inform me? You didn't invite me? I thought we were chuddy-buddies,"
"Dost dost na raha, pyaar py--"
As everyone blocked their ears hearing him whining like a child Arnav chuckled watching his filmy friend. "Ok ok fine. I'll tell you everything later, alright? First go and freshen up and join us for dinner " When Nk turned to go to the guest room, Arnav stopped him in is track, "By the way I can pronounce my name very well now, Nandkishore,"
Nk squinted his left eye, scratching the back of his head as he watched Arnav smirking at him.
Arnav was leaning against the wall near his poolside as the door opened unexpectedly, catching his attention. Everyone was asleep by now, he knew. And he had himself tucked Annie in her bed. He turned and raised his eyebrows as he saw Nk walking in. Of course. He had some explanation to do.
Nk saw Arnav's body stiff and knew what was going through his mind.
"Di told me everything Nannav. You don't need to explain."
Arnav gave a sad smile in return with regret filling his nerves. "I'm sorry for breaking off all the ties with you Nk.. I just.. I don't know.. I wasn't thinking.. and then.. Just.. it was never my intention. I.."
"I know that Nanav. And it wasn't only you. I could have come back earlier, you know, but got up caught up with... stuffs. But is there anything I should know? Something that happened after you came back to India?" He saw Arnav diverting his eyes, looking anywhere but him. He could clearly tell how he much he has changed. He looked handsome and he could bet that any girl would fall head over heels with this man standing in front of him, but he was no friend of Arnav if he couldn't see the hollowness in his eyes. Where was the Arnav he had left behind when he went for his studies?
Nk sighed before smiling with a shrug. "It's okay if you don't want to tell me anything as of now. But it's alright. I'll be there, in case you need me."
Arnav sighed sadly. "It's not that I don't trust you--"
"You don't, though," Nk replied bluntly letting out a chuckle as he stared at the floor. "'Everyone knows I'm not good with keeping secrets."
"That's not it at all, Nk."
"Then, what?"
Arnav opened his mouth to respond but decided against it when he noticed him laughing.
"What's so funny?" Arnav scowled.
"You," Nk grinned. "You are funny, Nannav. You need to loosen up a bit, you know? I was just messing up with you."
Arnav rolled his eyes. He should have known. Nk and his ways of making situation normal.
"By the way Annie is a wonderful child. You have taken care of her really well Nannav."
"I know. After all she is Arnav Singh Raizada's daughter, you see" Arnav said lifting his collars.
"Yes, I know that really well Nannav Singh Raizada," he said mocking him while letting out a chuckle.
Arnav shook his head in exasperation before joining him in his laugh. Geeze, He is never going to stop saying that. "I'm glad you came, Nk"

a

nd hugged him before calling it a night.
Author's NOTE 2:

Nothing much happened in this update, I know.. But I have already written the next few updates. So you might get to see an early update this time.. Please like and comment if you do like it...
The more you do, the more are the chances of an early update...



IMP- As you all must have noticed I have changed Annie's age from 6 to 5yrs. And she is in 1st

std

and not in 2nd. If you have any doubts regarding the storyline or the timeline, you are more than welcome to ask it through your comments or scraps.

Love,


Deepti